LeesaAnn Dodds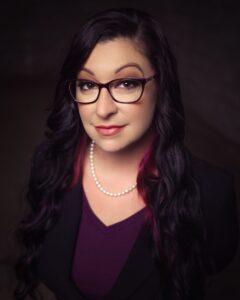 About LeesaAnn Dodds, Esq.
LeesaAnn Dodds is a Tampa Bay native with a unique professional background and diverse experience. While in college, she was involved in student government as well as theatrical activities such as dance and choreography. In 2006, Ms. Dodds graduated from the University of Florida with a Bachelor of Arts and Science degree. She was awarded the Florida Bright Futures Scholarship for four years, and also made the Dean's List. From 2007 to 2014, Ms. Dodds was a middle school science teacher, and earned several highly-coveted awards including the Hillsborough County Public Schools Highly Effective Teacher and the Teacher of Promise Award. She also was a Merit Award recipient.
In 2012, Ms. Dodds earned her Juris Doctorate degree from the Thomas M. Cooley Law School, where she again made the Dean's List, and also was awarded the Eugene S. Quigley Scholarship. She began her law career shortly thereafter. After having managed her own law practice for several years, Ms. Dodds joined Tampa Law Advocates in January of 2018. She is available to practice in diverse areas of law such as; civil litigation, criminal & traffic defense, family law, and business law.
Ms. Dodds is comfortable in the courtroom and on the dance stage. She is a tenacious and compassionate advocate, and we are proud to have her on our team!