Bankruptcy is our primary area of legal practice.   We help Tampa area business owners and consumers with managing and restructuring debts, as well as getting a fresh start. Our goal is to provide each client with relief from debt collectors and creditors.  We are available for representation in all types of bankruptcy cases, including Chapter 11 and subchapter 5 bankruptcy for businesses and individuals.  There are legal options available for business debts as well.
With the COVID relief ending and SBA loans coming due, we are seeing a wave of questions, especially the EIDL and PPP advances. Forgiveness from the loans is not guaranteed.  Sadly, the SBA is aggressively pursuing collections, even on businesses that have closed.  Don't rely on guesswork and Google searches to decide what to do with an SBA loan for your business. You might be eligible for an Offer in Compromise with your SBA loan, but only if you take the right steps.  We have answers!
Simple and complicated Chapter 7 cases are also our forte.  We are also available to advocate for our clients in other legal matters such  as foreclosure defense, civil litigation, real estate matters, business law, debt settlement solutions and commercial lease negotiations.
Have you or your business been dealt a bad hand by COVID-19?  Are you flooded with medical bills or credit card debt?  Contact our experienced Tampa bankruptcy attorney, Samantha L. Dammer, Esq.  for more information about how we can assist you.  Learning your legal options is not scary!
Most of the time, bankruptcy cases go through smoothly.  Likewise, we are not afraid to take on challenging and complicated bankruptcy cases.  We handle adversary proceedings as well as bankruptcy cases where the Debtor's discharge is being challenged.  Getting a fresh start can be a little more difficult in Chapter 7 filings that are more involved.  Don't risk your discharge by filing without an experienced attorney!
We are a different type of law firm in that we take a holistic approach to each individual client situation.  We would encourage you to learn more about how we find the best legal strategy for each client.  Also, please see our promise to clients to learn more about how we take care of each of our clients as an individual person.
Have you been affected by COVID-19?  Government moratorium legislation may assist you short-term, but it may not provide a permanent solution to your mortgage problems.  If you are facing foreclosure from your mortgage  lender or HOA, we might be able to provide a long-term solution.  If you have a loan through a Small Business Administration (SBA) lender, debt relief solutions are available.  Legal options exist, even if your home is collateral and you signed a personal guarantee for the business loan.
The new subchapter V small business Chapter 11 option is also a recent development.  If you meet certain debt limit and other criteria, you might benefit from what is supposed to be a more streamlined bankruptcy restructuring process.  Keep in mind that this is a relatively new frontier in the bankruptcy world.
Did you buy a business from a seller who defrauded you, and now you're struggling financially?  Learn about this common scenario and your legal options, especially if you owe money to the seller
Samantha L. Dammer has handled thousands of cases and developed expertise in numerous areas of law. Ms. Dammer uses her extensive bankruptcy and foreclosure defense experience to work with each client to find the best possible resolution to their particular financial situation.  We are not afraid to take on challenging cases.
Recent changes to the Bankruptcy Code have made it easier for some clients to quality for a Chapter 7 bankruptcy, especially if you are a veteran receiving disability.  The HAVEN Act allows most disability income sources to be excluded from the Means Test.  There have also been major developments with regard to student loans and legal options within a bankruptcy scenario.  We keep up to date on the bankruptcy laws and are here to help.
Did you receive a EISL or PPP loan from the SBA for your business because it was affected by COVID-19?  Be very careful in how you spend the money.  Businesses in bankruptcy need to be very careful when applying for federal relief.
Another recent trend that we are seeing is deficiency judgment lawsuits filed against former homeowners by Texas based company Dyck-O'Neal.  These cases oftentimes  have strong legal defenses, such as improper valuations of the foreclosed property.  In addition, keep in mind that under the new foreclosure state laws, lenders only have a certain amount of time to pursue a deficiency judgment.
Experienced Bankruptcy Attorney in Tampa
We understand that dealing with a legal problem can be difficult, and our entire staff is devoted to helping you, listening to your needs, and working through your situation in a discreet, professional manner. By carefully taking the time to understand your concerns, we can create the legal strategy that is best for your particular situation. To discuss your Chapter 7, Chapter 11 or Chapter 13 bankruptcy case with us, please contact us today.
Samantha L. Dammer is an experienced Tampa bankruptcy attorney for hire.  For your convenience, we accept cash, personal and business checks and wire transfers and debit cards.  For most cases except for bankruptcy matters, we also accept credit cards and PayPal.  There is no fee for the initial 30-minute consultation for many types of legal matters.
Call 813-221-3759 now to schedule a consultation to learn your options. We are also available for telephonic and video consultations.
Samantha L. Dammer represents clients throughout Florida including Tampa, St. Petersburg, Clearwater, Tampa Palms, Wesley Chapel, Dunedin, Westchase, Sarasota, Bradenton, Hillsborough, Pinellas, Pasco, Sarasota, Manatee Counties, Dade City, New Port Richey.
Tampa Bankruptcy & Foreclosure Attorneys | Who We Help
Our services are provided to:
Individual Clients – Having a professional advocate at tough times is very important. With our combined experience in the legal industry, you can rest assured that your legal matter will be handled in a professional, compassionate and discreet manner.
Business Clients – Business owners have special needs. Whether you are wanting to restructure debt or walk away and start fresh, we can help.  A commercial short sale is different from a residential sale, and it requires the skill and expertise of an attorney. Business debt can often be negotiated or disputed, making it unnecessary to file a Chapter 7 or 11 Bankruptcy. We are no strangers to the courtroom. If a business is in trouble, or if it needs to sue someone, it's time to call an experienced attorney.
Real Estate Brokers – More and more real estate brokers are assisting sellers that are in financial distress. A real estate licensee cannot give legal advice or assist the seller in responding to a foreclosure complaint. By referring a seller who has just been served with foreclosure papers to competent legal practitioners, the broker is viewed as a credible resource. Oftentimes, sellers will consider bankruptcy at some point, and our firm is experienced with preserving the short sale transaction despite the filing of a bankruptcy. In addition, we also provide short sale negotiation services to real estate brokers.
Financial Planners & CPAs – Financial professionals are often the "first line of defense" for an individual or business owner who is suddenly, often for the first time in his life, struggling with frightening money issues. In this tough economy, there is no shame in seeking legal advice from a multi-faceted law firm. We receive a number of high-profile referrals from financial planners and CPAs because they understand that protecting exempt assets through hard times is critical to survival. There are solutions to every financial problem, and bankruptcy is simply one of many solutions.
Six No-Nos in Choosing A Bankruptcy Attorney
Oftentimes, a prospective client is faced with having to hire a bankruptcy or other attorney for the first time in his life. This oftentimes is for a divorce case, or perhaps they are involved in civil litigation, or in most of our cases, needing to file a bankruptcy.  If a person has never had much interaction with attorneys, it can be intimidating.  Choosing the right attorney for a case  need not be too complicated or daunting; trusting your intuition is sometimes the best solution.  However, there are certain things that you should not do, and this article is intended to help you avoid some pitfalls, and here they are:
Does he handle your type of case?  One of the biggest mistakes that you can make is to hire a family member or friend to take on your case if the area of law is not his specialty.  It is tempting to want to give your recently licensed niece a chance to get some legal experience, but you are not doing her any favors if you have a foreclosure case and she works for a firm that only handles estate planning.  One of the best ways for an attorney to get himself in trouble is by "dabbling" in an area of law that is not his expertise.
Does he have the time for your case?  Attorneys get overwhelmed sometimes, particularly if they do trial work.  If an attorney is on trial for weeks at a time, you need to make certain that there is someone in the firm that can handle your matter.  An attorney-client relationship is personal, and it is reasonable for you to want to meet any attorneys that will be working on your case in a substantive way.  An attorney that works part-time may not have the time to handle a complicated complex litigation matter.  When a prospective client asks me if I have the time for his particular matter, I will carefully evaluate the amount of time needed, and candidly answer "yes" or "no."  You have the right to confirm that your attorney has the time for your case, or that others in the firm can take over if needed.
Do you like the attorney?  Seriously, a personality clash with your lawyer is a recipe for disaster.  Some incredibly good attorneys can be serious pit bulls as a result of years of aggressive trial work, and they might come across as rude or mean to their prospective clients.  If this bothers you, keep shopping, but keep in mind that the attitude that might be turning you off is what makes that "rude" attorney so successful in court and in negotiations.
Do your communication preferences "mesh" with the attorney?  Some people are "email people" and some people are not.  I have clients that have never used a computer, and insist upon face-to-face consultations. Some clients expect their attorney to be available for telephone calls frequently.  It is appropriate, and in fact important, to establish the best ways to communicate with your attorney early in the relationship.  If being able to email questions to your attorney with the expectation of a 24-36 hour turnaround time for response is important to you, make sure that your attorney is on board.  In return, if you anticipate frequent and lengthy telephone calls to your attorney's office during your case, be prepared to pay for his time accordingly.
Does he have experience?  You should make sure that your attorney has handled your type of case before, and you should make sure that you are satisfied with his experience.  There is no magic number of trials, closings, filings, or matters that your attorney is expected to have completed; however he should have the experience to be competent to handle your case.  There is simply no substitute for experience.  One thing to note in this regard is that some newer attorneys might not have a lot of experience, but they may have the eagerness to learn.  That willingness to excel, coupled with a strong mentoring attorney or experienced attorneys available to help, should be factored into your decision on whether to hire the attorney.
Do the numbers work for you?  This is something that a lot of clients don't like to talk about.  Ironically, it is our higher income, more affluent clients that shy away from this issue.  If you can barely afford your attorney's initial retainer, you are setting yourself up for a failed attorney-client relationship when that retainer is exhausted and you cannot pay the monthly bills for your legal services.  If money is an issue, establish a realistic budget for your case early on in the relationship, and make sure that the attorney's hourly fees fit your budget.  Some attorneys charge as little as $150 per hour for their services, while others charge $500 or more.  Also, some attorneys will take cases on a flat-fee basis.  Keep in mind that most attorneys will not take any case on a contingency basis unless it involves some sort of personal injury.
It is okay to consult with two or three bankruptcy attorneys before making a decision on whom to hire for your legal matter.  I am cautious of clients that consult with more than three lawyers for "initial consultations" because those clients often have unrealistic expectations and/or a problem with committing to decisions.  Some attorneys charge initial consultation fees, and some do not.  If this matters to you, ask the staff before you make the appointment.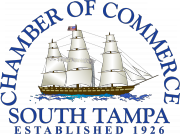 Disclaimer: The Florida Bar regulates attorney advertising very heavily, and attorneys are discouraged from comparing the quality of their services to each other.  This article is meant to provide independent information and should in no way be considered an endorsement of Samantha L. Dammer.  It is our goal to help you to choose an attorney that best suits your specific needs.  The bottom line is that you must be comfortable with the attorney that you are hiring, and you should strive to make your decision independent of his advertising.  Some good websites for finding an attorney for your case include www.avvo.com and www.lawyers.com.  Your CPA and financial planner are a good resource.  Also as a last resort, your local bar association is a good place to get a referral.