About Us
Samantha L. Dammer, Esq.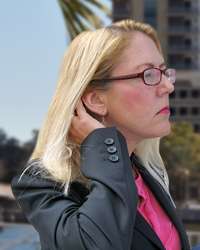 Samantha Dammer is an experienced bankruptcy attorney serving the Tampa Bay community. Ms. Dammer is licensed to practice law in Florida and Illinois, concentrating her practice in bankruptcy law, general and real estate litigation, foreclosure solutions, business law as well as comprehensive asset protection and debt restructuring.  A tenacious, compassionate and experienced advocate, Ms. Dammer provides a holistic approach to each client's unique situation.  While the firm provides full representation to businesses and owners at all levels including start-ups, many of Ms. Dammer's clients are those individuals and businesses that are seeking relief from real estate related financial distress, commercial lease, foreclosure or pre-foreclosure issues.  Ms. Dammer has been an active member of the Tampa Bay Bankruptcy Bar Association since 2009, and is past Chair of the South Tampa Chamber of Commerce.
Our Experience
"Strategic Solutions, Without Surprises…"
Samantha L. Dammer represents clients throughout the Tampa Bay area and Florida in bankruptcy matters for individuals and businesses.  We also handle legal cases involving foreclosure defense, civil litigation, real estate matters, business law, and debt settlement solutions.
Visit our representative cases to learn more about some of the clients that we have helped recently.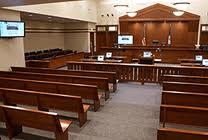 Our attorneys have handled thousands of cases and developed expertise in numerous areas of law. Ms. Dammer uses her extensive bankruptcy and foreclosure defense experience to work with each client to find the best possible resolution to their particular financial situation.
We also assist out-of state attorneys who have complex Chapter 11 matters, adversary proceedings, or other bankruptcy cases pending in the Middle District of Florida.  Ask about our local coverage attorney availability by calling 813-221-3759.
We understand that dealing with a legal problem can be difficult, and our entire staff is devoted to helping you, listening to your needs, and working through your situation in a discreet, professional manner. By carefully taking the time to understand your concerns, we can create the legal strategy that is best for your particular situation. To discuss your case with us, please contact us today.
Samantha L. Dammer represents clients throughout Florida including Tampa, St. Petersburg, Clearwater, Sarasota, Bradenton, Hillsborough, Pinellas, Pasco, Sarasota, Manatee Counties, Charlotte County, Lakewood Ranch, Port Charlotte, Punta Gorda, Dade City, New Port Richey.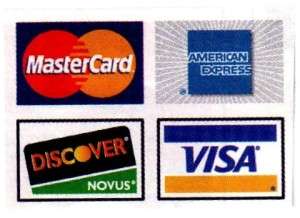 We are experienced attorneys for hire.  For your convenience, we accept cash, personal and business checks, wire transfer, credit cards.  For many types of cases, there is no fee for the initial 30-minute consultation.