Chapter 11 and Bank Account Garnishments in Florida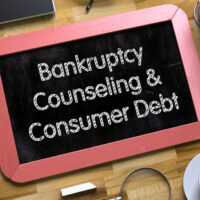 Most businesses in the Tampa Bay area that file for Chapter 11 bankruptcy expect that they will benefit from the automatic stay connected to their bankruptcy filing. The automatic stay is designed to prevent creditors from taking any additional actions to collect on debt, and in most cases the automatic stay prevents any lawsuits or garnishments against the debtor. However, some small businesses that end up filing for Chapter 11 bankruptcy face bank account garnishments from commercial factoring companies.
There are numerous ways that factoring companies can end up hurting Florida businesses seeking a reorganization bankruptcy. For example, New York consent to judgment tricks used by commercial factoring companies such as Merchant Cash & Capital. We want to say more about garnishment in Chapter 11 cases, and ways in which factoring companies can complicate a bankruptcy discharge for a business that is working to restructure its debts.
What is Bank Account Garnishment and How Does it Happen After You Have Filed for Bankruptcy?
Under the U.S. Bankruptcy Code, the automatic stay is supposed to prevent creditors or debt collectors from taking any more collection actions against the debtor. In a Chapter 11 case, the automatic stay can allow a business—such as a restaurant or a retail establishment—to reorganize its debts and to get back on track with a payment plan. What does bankruptcy have to do with garnishment? In short, many businesses file for bankruptcy in order to prevent a garnishment.
As an article in The Chronicle explains, "garnishment is a course of last resort—indeed, a business can only initiate the garnishment process after it establishes that the other company owes a debt." To be clear, business garnishment requires a court order. Since businesses do not earn wages (like individuals), garnishment is different for a business than it is for a consumer. Rather than garnishing wages (as in a consumer case), the creditor or debt collector often seeks what is known as a non-periodic garnishment, which is a "one-time seizure of money due." The money typically is seized from a business bank account.
In most cases, the automatic stay also prevents any type of bank account garnishment. However, there are some types of debt that the automatic stay does not cover (and for which a garnishment still can occur). For example, a business could end up with some of the following types of debts, for which the automatic stay may not apply:
Debts the business incurred after filing for Chapter 11 bankruptcy;
Certain securities transactions;
Certain tax debt; and
Lawsuits related to actions that occurred after the business filed for bankruptcy.
Factoring Companies and Garnishment
Where do factoring companies come into play? Factoring companies might attempt to get a business to agreement to consent judgment, or consent to judgment, after the business files for bankruptcy. In some scenarios, it might look like the automatic stay does not apply to this kind of consent judgment. However, it is important to know that factoring companies may take numerous steps—some of which may be unlawful—to try to get paid before a bankruptcy reorganization plan is approved.
The automatic stay applies in large part to debt collection actions related to debts incurred prior to the business's bankruptcy filing, regardless of whether there is a consent to judgment. An experienced bankruptcy lawyer can say more about your rights as a business owner in a Chapter 11 bankruptcy case.
Contact a Chapter 11 Bankruptcy Attorney
If you own a business and are considering bankruptcy but have questions or concerns about account garnishment, a Tampa Chapter 11 bankruptcy lawyer can assist you. Contact Samantha L. Dammer to learn more about the services we provide to business owners in the Tampa Bay area.