Chapter 11 Post-Petition Payments to Food Vendors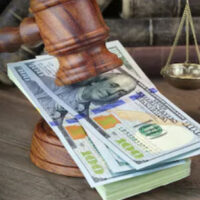 When a restaurant or bar in the Tampa Bay area files for Chapter 11 bankruptcy, many of its suppliers may worry about whether they will receive payment for goods or services they have already supplied. Most vendors will assume that they will ultimately be repaid as long as they take the necessary steps in filing a proof of claim. Indeed, many vendors do receive payments from Chapter 11 debtors, and those food vendors may be satisfied with the amount they ultimately receive.
However, it is essential for Chapter 11 debtors and food vendors to understand certain limitations regarding post-petition payments. We want to provide you with more information pertaining to Chapter 11 business debtors and food vendors, and then to discuss a hypothetical situation similar to the Eleventh Circuit case of In re Delco Oil, Inc. (2010), which all Chapter 11 debtors and vendors should know about.
Priority Vendor Claims in Chapter 11 Cases
The first thing to know about Chapter 11 payments to food vendors is that certain vendors get priority under the U.S. Bankruptcy Code. The first type of priority claim we want to explain is the 20-day rule. Under § 503(b)(9) of the U.S. Bankruptcy Code, vendors that delivered products to the Chapter 11 debtor within 20 days of the date of the bankruptcy filing have priority. For a food vendor to have priority of payment under this section, the goods must have "been sold to the debtor in the ordinary course of such debtor's business."
Yet these are not the only priority claims that get paid to vendors in a business's Chapter 11 case. You should also know about critical vendor payments and the necessity of payment doctrine. In most Chapter 11 cases, the business that has filed for bankruptcy will create a "critical vendor program" in which the business designates certain vendors as "critical vendors." These particular vendors will then be repaid in full as long as they commit to continue selling goods to the debtor business during the Chapter 11 case. The idea is that a restaurant or bar, for example, that has filed for Chapter 11 bankruptcy should be able to name critical vendors in order to ensure that the business can continue to operate during the repayment plan period (which the business might not be able to do without this kind of agreement that the critical vendor will continue to supply goods).
If a food vendor is not selected as a critical vendor, it may be able to argue that it does in fact deserve critical vendor status.
Problems With Post-Petition Payments to Food Vendors Under in re Delco Oil, Inc.
What is a major issue that can arise with post-petition Chapter 11 bankruptcy payments to food vendors? We want to give you a hypothetical scenario that addresses the concerns under the Eleventh Circuit case of In re Delco Oil, Inc. In short, what happens when a business in Chapter 11 bankruptcy makes unauthorized post-petition payments to a food vendor and then later converts to a Chapter 7 bankruptcy? For example, imagine that a restaurant in Tampa files for Chapter 11 bankruptcy, makes post-petition payments to a food vendor that continued to supply the restaurant with goods so that it could run the restaurant, but the reorganization plan simply is not working and the debtor converts to Chapter 7. It turns out that the post-petition payments to the food vendor came from proceeds that the debtor was not allowed to use for post-petition food vendor payments under the U.S. Bankruptcy Code. What happens?
In In re Delco Oil, Inc., a similar scenario occurred. The Court—which issues binding decisions for Florida—determined that the vendor was responsible for repaying the post-petition payments. In order to avoid such a scenario, it is important for the debtor to ensure that it is making authorized post-petition payments to food vendors, and vendors should do the same.
Contact a Tampa Bay Bankruptcy Lawyer
If you have questions about Chapter 11 bankruptcy or post-petition payments to food vendors, a Tampa Chapter 11 bankruptcy attorney at our firm can assist you. Contact Samantha L. Dammer today to work with an experienced bankruptcy lawyer.