Tampa/Florida Chapter 7 Bankruptcy and What Happens to Liquor Licenses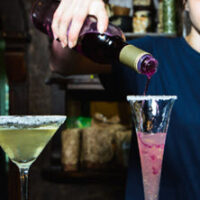 Many bars and restaurants that open in Tampa end up having significant financial difficulties, and many end up realizing that they have more debts than they can adequately manage. In some cases, restaurants and bars may be able to reorganize their debts through Chapter 11 bankruptcy, which also allows the business to keep its doors open for customers. In other situations, however, owners of these establishments come to the realization that their profits are not sufficient to keep their doors open. For those business owners, it is often prudent to consider Chapter 7 bankruptcy.  Chapter 7 bankruptcy for a business is a formal way of dissolving the business and "walking away" for the  principals.  Of course this does not mean that the principals will not have issues with debts that they  have personally guaranteed.
When a restaurant or bar files for Chapter 7 bankruptcy, assets from the business typically are liquidated in order to pay remaining creditors inasmuch as possible. But one asset that many restaurants and all bars have is a liquor license. Indeed, if a Tampa Bay restaurant or bar ends up going out of business, the liquor license may be one of the only valuable assets remaining. However, transferring the liquor license or taking advantage of its value can be extremely difficult. What do bar and restaurant owners in West Central Florida need to know about liquor licenses in Chapter 7 business bankruptcy cases?
Questions to Ask About Whether the Liquor License Can Be Transferred or Sold
When dealing with liquor licenses in Chapter 7 bankruptcy, both Florida state law and federal bankruptcy law will affect the case. The first question that a bankruptcy trustee or a debtor-in-possession must ask is whether the liquor license is classified as "property of the estate" under the U.S. Bankruptcy Code (11 U.S.C. § 541). It is important to note that liquor licenses are different from other types of assets that a business can have since they need to get approved by a state government. And, generally speaking, the party in possession of the liquor license can have it revoked under certain circumstances. However, when courts have addressed the issue, they have tended to agree that liquor licenses are "property of the estate" as it is defined under the Bankruptcy Code.
The next question to ask is whether the liquor license has any monetary value at the time of the bankruptcy. For bar and restaurant owners in Florida, liquor licenses tend to have quite a bit of monetary value. Indeed, according to a recent article in the Tampa Bay Times, "Florida is one of 17 states with quotas on the number of liquor licenses they issue, and it is among even fewer that distribute new licenses via a lottery." The number of licenses is determined by county size, and in 2017 there were only 46 new liquor licenses available in Hillsborough and Pinellas counties. As the article underscores, "quota licenses are coveted because they can be used almost anywhere in the county that zoning permits," and "the only ways to get one are to buy it or win it." As such, liquor licenses in Florida do tend to have great monetary value.
To be clear, if a bar or restaurant only wants to sell beer and wine, then it can obtain a license from the Florida Division of Alcoholic Beverages and Tobacco. However, if it wants to sell cocktails and spirits, then it needs to obtain one of these "coveted" liquor licenses. In some cases, these licenses can go for tens of thousands of dollars, and sometimes more.
Transferring a Liquor License in Florida
While U.S. bankruptcy law plays an important role in determining whether liquor licenses can be considered property of the estate in a bankruptcy case, Florida state law (Fla. Stat. § 561.32) governs the transfer of liquor licenses. When liquor licenses are being sold or transferred as part of a Chapter 7 bankruptcy proceeding in the state, Florida law specifies that transfer fees (which can otherwise be costly) are waived, but the license renewal fee will still apply.
Learn More from a Tampa Bankruptcy Lawyer
Bankruptcy for restaurants can be complicated, especially when there are questions about the sale or transfer of a liquor license. An experienced Tampa bankruptcy attorney can answer your questions today. Contact Samantha L. Dammer to learn more about how we assist restaurant and bar owners with bankruptcy cases in the Tampa Bay area.
Resource:
tampabay.com/news/business/Florida-s-liquor-license-lottery-can-make-you-a-ton-of-money-So-why-is-it-such-a-secret-_165030965