The Role of the Trustee in a Chapter 11 Subchapter 5 Small Business Bankruptcy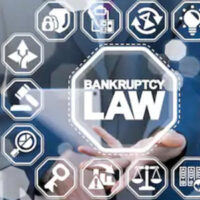 If your business is struggling to remain afloat, particularly as a result of the COVID-19 pandemic, you may be thinking about your options for a small business bankruptcy. Many restaurants and bars in Tampa Bay have been under immense financial strain, as have other types of retail establishments in the area. If you need bankruptcy protection but you also want to be able to keep your business open (in other words, you do not want to close your business down and liquidate assets), you should be thinking about a Chapter 11 bankruptcy. Depending upon the specific details of your business, you could be eligible for a Chapter 11 bankruptcy under Subchapter V, which became effective earlier this year. To be sure, Chapter 11 bankruptcies under Subchapter V tend to be quicker and less expensive than the traditional Chapter 11 bankruptcy. As such, this kind of bankruptcy might be particularly helpful for your business.
If you are thinking about a Chapter 11 bankruptcy under Subchapter V of the U.S. Bankruptcy Code, it is important to understand the role the trustee will play, and how the trustee's role will relate to your own role and responsibilities during the bankruptcy case.
Are You Eligible for a Chapter 11 Bankruptcy Under Subchapter V? 
Before you learn more about the role of the trustee in this type of bankruptcy case, you should first determine whether you are eligible to file. In order to be eligible for a Subchapter V bankruptcy, all of the following need to be true:
You are engaged in commercial activity;
At least half of your debts come from your commercial or business activity;
Your debts total less than $2,725,625; and
Your primary business activity is not a single-asset real estate operation.
If you may be eligible to file, you should learn about the role the trustee will play in your bankruptcy case.
What Does a Subchapter V Trustee Do? 
Similar to other types of bankruptcy cases, the bankruptcy court will appoint a trustee to your case. However, the trustee's role in a Subchapter V case will be substantially different from the trustee's role in a standard business bankruptcy case. Some commentators have compared the trustee's role in a Subchapter V case to the role the trustee plays in a Chapter 12 bankruptcy case for family farmers or fishermen. What does this mean in practice?
In a Chapter 11 bankruptcy case, a trustee is not always appointed, and instead a trustee is typically only appointed in cases where there is a need for one. For example, if the debtor's repayment has been mismanaged, or if the court has concerns about fraud, a trustee will be appointed in order to take over. In a Subchapter V case, however, a trustee will be appointed automatically and will serve in something of an advisory role.
The trustee in a Subchapter V case will largely be responsible for helping the business debtor to develop a repayment plan and to reach terms with creditors. If there is a dispute, the trustee can operate in a manner that is similar to a mediator, helping the business to resolve any disputes with creditors. In the event it is necessary, Subchapter V trustees can investigate the business's finances, but the trustee's role is not designed to be an adversarial one. In addition to helping the business create a debt reorganization plan that meets the needs of creditors, the trustee will also appear at bankruptcy hearings and will make sure that the business debtor makes its payments according to the reorganization plan.
Contact a Tampa Business Bankruptcy Lawyer 
If you have questions about filing for Chapter 11 bankruptcy under Subchapter V, an experienced Tampa bankruptcy attorney can assess your situation and help you to move forward with your bankruptcy filing. Contact Samantha L. Dammer for more information about the services we provide to businesses in and around Tampa, Florida.
Resource:
law.cornell.edu/uscode/text/11/chapter-11/subchapter-V
https://www.tampalawadvocates.com/the-dangers-of-transferring-property-prior-to-filing-a-bankruptcy/