Bankruptcy and Family Support Obligations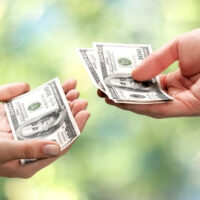 If you file for Chapter 7 bankruptcy or Chapter 13 bankruptcy in Tampa Bay, what will the court do with regard to your family support obligations? For instance, imagine a debtor in Tampa decides to file for bankruptcy, and there is currently a court order in place that requires the debtor to make child support payments and alimony or maintenance payments to the other spouse. Will the debtor's decision to file for bankruptcy allow that debtor to discharge such family support obligations? In short, the answer is usually now.
However, domestic support obligations are complex, and it is important to learn more by speaking with an experienced Tampa bankruptcy attorney about your case.
Learning More About Domestic Support Obligations Under Federal Bankruptcy Law
Does bankruptcy law permit a debtor to discharge certain support obligations? As we mentioned above, the answer is usually no. Yet the answer in every specific situation depends upon the type of support obligation at issue.
Generally speaking, this is a question that requires us to look at specific language in the federal law known as the Bankruptcy Abuse Prevention and Consumer Protection Act of 2005 (BAPCPA). In short, the law does not allow a debtor to discharge what it defines as a "domestic support obligation" under 11 U.S.C. § 523(a)(5). However, the ways in which courts might define certain types of payments as domestic support obligations may differ. We will take a look at the statute and then will consider the ways in which other forms of support may look like domestic support but may or may not fall within the boundaries of a "domestic support obligation" under the statute.
How does the statute define a "domestic support obligation"? Under 11 U.S.C. § 101(14A), a domestic support obligation "means a debt that accrues before, on, or after the date of the order for relief" and can be "owed to or recoverable by . . . a spouse, former spouse, or child of the debtor or such child's parent, legal guardian, or responsible relative."
Under 11 U.S.C. § 523(a)(5) and 11 U.S.C. § 523(a)(15), exceptions to bankruptcy discharge include domestic support obligations that are "incurred by the debtor in the course of a divorce or separation or in connection with a separation agreement, divorce decree, or other order of a court of record," as well as additional support obligations "to a spouse, former spouse, or child of the debtor." To be clear, orders for child support and orders for alimony or spousal maintenance are almost always going to be non-dischargeable debts. However, how does the court view other forms of family support, such as an agreement to pay for a child's college education? Or what about a debtor's obligation to pay an ex-spouse's attorneys' fees?
Defining a Domestic Support Obligation in Bankruptcy Court
There have been many cases in which debtors have argued that certain elements of support obligations are dischargeable under federal bankruptcy law. In general, bankruptcy courts currently have to decide whether a specific element of a support obligation falls under the classification of a domestic support obligation and thus is non-dischargeable through a bankruptcy proceeding. A common type of support obligation that arises is, for example, an agreement to pay for a child's college expenses.
Florida child support law (Florida Statutes § 61.30) does not usually require a parent to provide for a child's college expenses. To be sure, support obligations typically end when a child turns 18 years old, or when a child graduates from high school (if at the age of 19). However, certain bankruptcy courts have concluded that, even in states where the law does not require a parent to pay college expenses as part of a child support obligation, a prior agreement to provide for a child's college education can be considered part of a domestic support obligation. For instance, a bankruptcy court came to such a conclusion in Boyle v. Donovan. A Florida bankruptcy court could decide in a similar fashion.
Contact a Tampa Bankruptcy Lawyer
There are many other types of agreements for support that a Florida bankruptcy court may need to examine and determine whether it should be classified as a domestic support obligation. There are many factors that courts have looked to in making such classifications, and an experienced Tampa Bay bankruptcy lawyer can discuss your case with your today. Contact Samantha L. Dammer for more information.
Resources:
uscourts.gov/data-table-report-names/bankruptcy-abuse-prevention-and-consumer-protection-act-bapcpa
casetext.com/case/boyle-v-donovan