Bankruptcy Fraud and Hiding Assets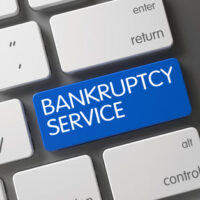 Whether you are an individual who is thinking about filing for Chapter 7 or Chapter 13 bankruptcy, or if you are a small business owner in the Tampa Bay area and are considering Chapter 7 bankruptcy or Chapter 11 bankruptcy, it is important to understand how hiding assets could result in bankruptcy fraud charges. Bankruptcy fraud and hiding assets are two very serious allegations, and it is important to ensure that you provide the bankruptcy court with full and complete information about your assets in order to avoid any appearance of impropriety or intention to defraud.
Given the complexity of both consumer bankruptcy and business bankruptcy, it is extremely important to work with a Tampa bankruptcy attorney on your case to ensure that you properly disclose all assets so that you can move forward with a bankruptcy discharge.  Failure to disclose an asset could result in federal criminal charges being filed against you.  Misconduct during the bankruptcy filing process can also cause you to lose your Chapter 7 discharge.
Asset Disclosure Requirements in Bankruptcy Cases
Under the U.S. Bankruptcy Code, anyone—or any entity—that files for bankruptcy is required to disclose all assets in order to be eligible for a bankruptcy discharge. This means you must provide information about any and all accounts you have, as well as any belongings you have. If you are filing for Chapter 7 bankruptcy, aside from property that is exempt, will be liquidated in order to repay creditor. Even if you are filing for Chapter 11 or Chapter 13, which are reorganization bankruptcies, you still must provide information about all of your assets.
If you fail to properly disclose assets, you can run many risks. Some of these risks concern your ability to receive a bankruptcy discharge, but you could also be subject to criminal liability for bankruptcy fraud. In other words, hiding assets to prevent them from being liquidated can get you in significant trouble. The following are just some of the consequences you may face if you hide assets in your bankruptcy proceeding in Tampa:
You will be prohibited from having your debts discharged, your property will still be liquidated, and you will owe your creditors everything that is not paid through the liquidation of your assets;
If you have already received a discharge and it comes to light that you were hiding assets, the bankruptcy trustee has the power to "revoke" your discharge, putting you in the position described above;
You can be prohibited from having debts discharged in a subsequent bankruptcy; and
You may face criminal charges, which could result in a fine of up to $500,000 and/or a term of imprisonment of up to five years in the event that you are convicted.
What is Bankruptcy Fraud?
According to the U.S. Bankruptcy Code, bankruptcy fraud is defined as a situation in which "a person who, having devised or intending to devise a scheme or artifice to defraud and for the purpose of executing or concealing such a scheme or artifice or attempting to do so . . . makes a false or fraudulent representation, claim, or promise concerning or in relation to a [bankruptcy] proceeding." To be clear, this is a criminal offense.
What does the statutory language mean? In short, to be guilty of bankruptcy fraud, the prosecutor must be able to prove that you had intent to defraud, and that you then behaved in a way designed to execute the fraud. Hiding assets can be considered bankruptcy fraud, as we noted previously. In the event you did not intend to defraud but made a mistake by failing to list assets, your bankruptcy lawyer may be able to help you to keep your discharge.
Common Ways of Hiding Assets
There are many ways that a debtor can "hide" or conceal assets, including but not limited to:
Failing to list assets you own;
Not disclosing relationships with insider creditors;
Misrepresenting the assets you own or their value; and/or
Transferring assets to another party before you file for bankruptcy in order to retain the property.
Contact a Tampa Bankruptcy Attorney
Do you have questions or concerns about bankruptcy fraud and hiding assets? An experienced Tampa Bay bankruptcy lawyer can assist you. Contact Samantha L. Dammer for more information about the services we provide to clients in the Tampa Bay area.
Resource:
law.cornell.edu/uscode/text/18/157