Filing Bankruptcy in Florida if You Moved from Another State | Bankruptcy Residency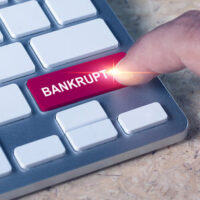 Did you move to Florida relatively recently? Did you move at a point at which you were struggling with debt and considering consumer bankruptcy, but you decided to see if a new location and a new job in the Tampa Bay area could help you get your finances back on track? Many Tampa Bay-area residents are relatively new to the area. To be sure, according to a blog from the U.S. Census, moves to Florida are among the most common in the country, as are moves from Florida to another state.
Let us imagine that you did indeed move to Tampa to start a new job and to try to manage your finances. Now let us imagine that you have been unable to get a handle on your debts and you cannot afford payments to your creditors. Or, you may be experiencing a completely different scenario in which you moved to Hillsborough County or Pinellas County, you bought a home, and suddenly a medical emergency has left you with an insurmountable level of debt. In either situation, are you eligible to file for bankruptcy in Florida?  It depends.
Eligibility to File for Bankruptcy Protection is Not Tied to Your State of Residence
Generally speaking, bankruptcies are governed by federal law, namely the Bankruptcy Abuse Prevention and Consumer Protection Act of 2005 (BAPCPA). As such, whether you have lived on Florida for decades or recently moved to Florida from New York, Illinois or another state has no bearing on your ability to file for bankruptcy. To be sure, even if you recently arrived in Tampa Bay and have decided to file for Chapter 7 or Chapter 13 bankruptcy—even if all of your creditors are located in the state where you lived previously—you still can file for consumer bankruptcy or for business-related bankruptcy.
Under BABCPA, a debtor who has moved from one state to another is eligible to file in the place of the debtor's domicile for the greater part of the last 180 days (28 USC Sec. 1408(1).  So if you move to Florida, you have to wait until you live here for at least 91 days to file bankruptcy here.
So, the good news is that you can file for bankruptcy regardless of your move to Florida from another state in the U.S. At the same time however, while your residency in Florida does not impact your ability to seek bankruptcy protection under federal law, it can impact the exemptions you can claim.
Understanding Residency Requirements and Bankruptcy Exemptions
The primary issue that new Florida residents will encounter when filing for bankruptcy in Florida is the issue of exemptions. Exemptions refer to the property or assets that a debtor can keep—they are exempt from the bankruptcy calculations and proceedings—when she or he files for bankruptcy. While there are federal exemptions that some states follow, Florida is not one of those states. To be clear, Florida has its own set of bankruptcy exemptions that are specific to Florida residents. And as the BAPCPA makes absolutely clear, you cannot use the Florida bankruptcy exemptions unless you have been a resident of Florida for the "730 days immediately preceding the date of the filing of the petition."
In other words, if you moved to Florida fewer than 730 days before filing your bankruptcy petition, you will need to use the exemptions for the state in which you were previously a resident. Recent homebuyers in Florida who are new to the area may be particularly impacted by the inability to use Florida's exemptions. Among U.S. states, Florida has one of the most generous homestead exemptions. However, unless you have lived here for at least 730 days prior to filing for bankruptcy, you cannot use that exemption.  It can get more complicated if you moved from a state with special residency requirements.
Discuss Your Case with a Tampa Bankruptcy Lawyer
If you have questions about filing for bankruptcy, whether as an individual or as a small business, an experienced Tampa bankruptcy attorney can help. Bankruptcy law is extremely complicated, and you should not attempt to navigate it on your own. In particular, bankruptcies can become even more complex when you have recently moved to Florida and are trying to determine which state's exemptions you will need to use. Contact Samantha L. Dammer today for more information.
Resources:
blogs.census.gov/2011/11/15/a-nation-still-on-the-move-but-less-transient-than-before/
uscourts.gov/data-table-report-names/bankruptcy-abuse-prevention-and-consumer-protection-act-bapcpa