Chapter 11 and Paying Critical Vendors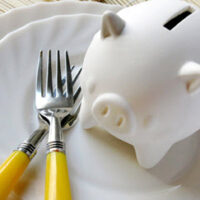 If you own a restaurant or bar in the Tampa Bay area, or any other type of business, you may be thinking about filing for Chapter 11 bankruptcy if you are struggling to pay your debts. Given that many small businesses that were not designated as "essential" during the COVID-19 pandemic were forced to close their doors and to lose substantial income, a lot of those small businesses are now struggling to stay afloat. For many Tampa Bay-area small businesses that are now reopening but are unsure about how to manage their debt, Chapter 11 bankruptcy could be one of the best options.
As you may already know, Chapter 11 bankruptcy allows restaurants, bars, and other businesses to remain open while going through a bankruptcy case. Unlike a Chapter 7 bankruptcy case in which a business must liquidate its assets to pay creditors, a Chapter 11 bankruptcy allows a business to reorganize its debts and to get back on track with payments to creditors.
When you are going through a Chapter 11 bankruptcy or considering it, you should know about critical vendors and how they must be paid.
What is a Critical Vendor? 
The U.S. Bankruptcy Code and bankruptcy courts do not treat all creditors the same. For example, some creditors may be identified as priority creditors, while others could be identified as "critical vendors." Quite importantly for a small business, developing a critical vendor program early in your bankruptcy case can allow you to maintain relationships with vendors who are critical to your business (allowing your business to remain open throughout your bankruptcy case), and who can be paid in full.
In general, a Florida bankruptcy court will allow a small business debtor in Chapter 11 bankruptcy to establish a list of critical vendors. These are creditors who provide the business with a service or goods that the business needs to operate, and that the business would not be able to easily get otherwise. When a bankruptcy court allows a small business debtor to establish a critical vendor program, any creditors identified or classified as "critical" will be paid first—before all other creditors—to ensure that the creditor's supply of goods or services goes uninterrupted.
Why Are Critical Vendors Paid First? 
What is the reasoning for paying critical vendors first in a Chapter 11 case? And where does a critical vendor program leave other creditors who also want to get paid?
When a creditor is listed as a critical vendor, the thinking is that it is essential for the vendor to get paid in order for the business to remain open and to complete the terms of its repayment plan. In other words, if a business in Chapter 11 bankruptcy is not getting the goods and services it needs to stay open and to earn a profit—and to make its reorganization plan payments—then the Chapter 11 bankruptcy will not work. As such, bankruptcy courts allow debtors to identify certain creditors as critical vendors who must be paid first so that the business can function and the business can make a profit so that it can make its required payments under the terms of the bankruptcy.
Contact a Tampa Chapter 11 Bankruptcy Attorney Today 
If you are considering bankruptcy for your small business and have questions or concerns about critical vendor payments in order to keep your bar or restaurant open, one of our experienced Tampa Chapter 11 bankruptcy attorneys can help. We can speak with you about the options that may be available to you, and whether you may be able to identify critical vendors who can get paid so that your business can continue getting the goods and services it needs to fulfill the terms of a debt reorganization plan. Contact Samantha L. Dammer for more information.
https://www.tampalawadvocates.com/chapter-11-bankruptcies-and-commercial-leases-in-shopping-centers-2/