COVID-19 SBA Loans and Personal Guarantees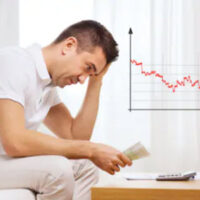 Many businesses in the Tampa Bay area have struggled as a result of the COVID-19 emergency, and some are considering bankruptcy. As a result of the Florida governor's stay-at-home order, businesses that were not identified as "essential" could not remain open with regular hours and regular employees. For those non-essential businesses, the coronavirus pandemic has been devastating economically. Even for essential businesses that have remained open during the pandemic, sales have declined and profits have dropped. Restaurants and bars, in particular, have sustained major revenue losses, and many of those establishments are seeking assistance through U.S. Small Business Administration (SBA) loans.
However, it is essential for any business to know whether the SBA loan they are seeing requires a personal guarantee, and what that could ultimately mean for the business (and the business owner) in the future.
Understanding Personal Guarantees on Business Loans 
What is a personal guarantee and what does it mean for your business loan? A personal guarantee is a business owner's promise to repay money borrowed if the business cannot pay. When you take out a business loan through your business but the loan requires a personal guarantee, you are saying that you will become personally responsible for the balance of the loan if the business ultimately cannot pay and needs to close or to file for Chapter 7 bankruptcy.
If your business is a sole proprietorship, you are already personally responsible for a business loan since you and your business are, in effect, the same legal entity. However, for any other type of business structure (such as a partnership, an LLC, or a corporation), you and your business are two separate legal entities. As such, when you take out a business loan, you are not personally liable for the money borrowed. However, when you take out a business loan that requires a personal guarantee, you do become personally or individually responsible for repaying that money. 
Do SBA Loans Require Personal Guarantees? 
In general, most standard SBA business loans do require a personal guarantee. According to the SBA, "all owners of 20 percent or more of a business are asked to provide a personal guarantee in order to obtain an SBA guaranteed loan." A personal guarantee for 50 percent of the money borrowed is typically required for express bridge loans and standard express loans.
The terms for some of the disaster loans available as a result of the COVID-19 emergency, however, are a bit different. As the U.S. Chamber of Commerce explains, some businesses may be looking to borrow through the Economic Injury Disaster Loan (EIDL) program. With this type of SBA loan, businesses can borrow up to $200,000 in an EIDL loan as a result of economic injury due to the coronavirus without a personal guarantee. Any amount above $200,000, however, will require a personal guarantee. These loans are only available to small businesses with 500 or fewer employees, sole proprietors, independent contractors, or nonprofits. Payments on these loans are deferred for one year, so businesses will not need to repay them immediately. 
Seek Advice from a Tampa Bankruptcy Attorney 
If you are considering an SBA loan but you have concerns about whether your business will be solvent in the near future, it is important to learn more about business and personal liability for these loans. If you borrow money for your business that requires a personal guarantee and your business ultimately needs to file for bankruptcy, you could be personally liable for the money borrowed.
An experienced Tampa bankruptcy lawyer can discuss your situation with you and can help you understand how certain loans may be impacted by a business bankruptcy. Contact Samantha L. Dammer today to learn more about our services.
Resource:
uschamber.com/report/guide-sbas-economic-injury-disaster-loans
https://www.tampalawadvocates.com/chapter-11-bankruptcy-how-attorneys-have-to-get-court-approval-for-payment-of-fees/