SBA Bridge Loans: Risks of Incurring Additional Debt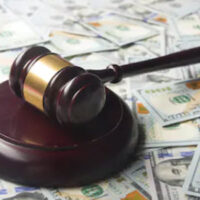 When a restaurant, hotel or bar owner in the Tampa Bay area is struggling to stay in business due to a downturn, that restaurant or bar owner likely will be looking for short-term financing options, or a bridge loan to help them stay in business until they are able to make sufficient earnings again and repay that bridge loan. Prior to the coronavirus pandemic, many restaurant and bar owners in Tampa were already struggling to keep their businesses afloat. With closures due to the pandemic and many restaurant and bar owners closing or anticipating a closure, those small business owners will be seeking ways to maintain their business until they are able to open again. Particularly for restaurant and bar owners who were struggling financially with their businesses prior to the pandemic, funds are likely in short supply.
If you are a restaurant, hotel or bar owner, you may be looking into bridge loans from the U.S. Small Business Administration (SBA). However, an SBA bridge loan might not be such a good idea. In short, it might not make sense to incur additional debt. We want to say more about SBA bridge loans, and some of the risks associated with taking on additional debt and how it could lead to a liquidation bankruptcy.
What is an SBA Bridge Loan?
A bridge loan in general is a short-term loan that is designed to create a "bridge" to a secure financial place when a business is struggling in the short term. In other words, when a business is expecting to have additional financing in the future or is expecting to have significantly more revenue in the future, that business might be considering a bridge loan to help cover expenses or a loss of revenue in the short term.
In general, bridge loans can sometimes be helpful when a business knows for certain that it has additional financing coming in, but bridge loans in general can be costly. In some instances, when a business has already applied for an SBA 504 loan, it might hear from a finance company that is not a Certified Development Company (CDC) (the latter of which plays an important role in the SBA 504 loan process) that a bridge loan is necessary. These finance companies might even refer to bridge loans they are offering as "SBA bridge loans" in connection with an SBA 504 loan. In most cases, a bridge loan is not essential, and a finance company is simply attempting to profit from the business's short-term financial struggles. Generally speaking, bridge loans are only necessary when a business does not have another choice for covering short-term costs like payroll.
At the same time, it is important to note that finance companies offering an "SBA bridge loan" are distinct from the SBA Express Bridge loan program. Under this loan program, small businesses can apply to receive "expedited financing" if they are "located in disaster areas." An SBA Express Bridge loan is designed to be an interim loan, and businesses can use them "for disaster-related purposes while they apply for and await long-term financing." If the coronavirus impacts Florida as significantly as it has other regions in the U.S. like New York, Florida could be declared a disaster area, and small businesses could be eligible for the Express Bridge loan program.
Why an SBA Bridge Loan Might Not Be the Best Option for Your Tampa Restaurant or Bar
Although you might be thinking that a bridge loan could really help your bar or restaurant to get through this difficult period until business picks back up, bridge loans, for the most part, should be seen as last-resort options. When finance companies offer "SBA bridge loans," as we noted above, they often have high costs. Incurring additional debt when your business is already struggling could make it impossible to get back on track with payments to creditors once business does pick up again.
Given that this is an uncertain time, it is also unclear as to when bars and restaurants will be able to operate at full capacity again, earning the revenue that they are expecting when they take out a bridge loan. If that revenue does not come in, it may be difficult or even impossible to make payments on the bridge loan, thus resulting in the bar or restaurant having few other options but to close down and, in some cases, to file for Chapter 7 bankruptcy.
Contact a Tampa Bankruptcy Attorney for Assistance
Do you need help managing business debt connected to your restaurant or bar? An SBA bridge loan might seem like a good option, but incurring more debt could be more problematic than you think. For many bar and restaurant owners, Chapter 11 bankruptcy might be an option to keep your business running while you restructure debt. An experienced Tampa bankruptcy lawyer can speak with you today about your options. Contact Samantha L. Dammer for more information.
Resource:
sba.gov/partners/lenders/7a-loan-program/pilot-loan-programs
/recent-changes-to-bankruptcy-law-what-you-should-know-about-the-small-business-reorganization-act/