What Happens if a Small Business Chapter 11 Bankruptcy Has to Get Converted Into a Chapter 7?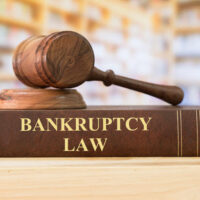 Many businesses in the Tampa Bay area, like restaurants and retail establishments, realize that they are having difficulty paying their bills and managing the upkeep of the business. In some cases, a business's financial problems are seasonal. For example, a restaurant might struggle during the spring and summer months when fewer tourists and part-time residents are in the area, and business might pick up substantially during the fall and winter months. In such situations, the restaurant or other small business might decide to file for Chapter 11 bankruptcy. In a Chapter 11 bankruptcy, the business can reorganize its debts and can remain open while following the terms of a repayment plan.
However, in some situations, a small business in Tampa that files for Chapter 11 bankruptcy might realize that it simply does not have the capacity to keep up with the terms of its repayment plan. In such a situation, the small business might need to convert to Chapter 7 bankruptcy. What happens if a small business Chapter 11 bankruptcy has to get converted into a Chapter 7 bankruptcy?
Determining Whether the Small Business Needs to Convert from Chapter 11 to Chapter 7 Bankruptcy
When a small business decides to file for bankruptcy, it essentially has two options: Chapter 11 or Chapter 7 bankruptcy. A Chapter 11 bankruptcy turns the small business into a debtor-in-possession and, as we mentioned above, allows the small business to stay open as it seeks to repay its creditors. A Chapter 7 bankruptcy for a business—like a Chapter 7 bankruptcy for an individual—is a liquidation bankruptcy. This means that all of the business's assets (that are not exempt) will be liquidated in order to repay creditors. Since all non-exempt assets will be liquidated, this also means that the business will have to close.
When a business initially decides to file for Chapter 11 bankruptcy—known as a reorganization bankruptcy—the business will come up with a repayment plan for creditors over a period of time. When the debtor cannot continue making payments, it may need to consider converting from Chapter 11 to Chapter 7. A Tampa Bay bankruptcy lawyer can speak with you about determining whether your small business needs to convert from Chapter 11 to Chapter 7.
How the Bankruptcy Conversion Process Works
Once you have made the decision to convert from Chapter 11 to Chapter 7, recognizing that your business cannot make enough money to repay creditors and remain open, the business will need to turn to Rule 1019 of the U.S. Bankruptcy Code. According to the U.S. Bankruptcy Code, a business that converts from Chapter 11 to Chapter 7 will need to complete the following:
Filing of lists, inventories, schedules, and statements, which includes information about the business's financial affairs;
Abide by new time period for filing the claim under the U.S. bankruptcy code (including new time periods for a creditor to file objections to the business's claim of exemptions);
Turn over records and property still in possession of the debtor to the Chapter 7 trustee;
File final report and schedule of post-petition debts; and
Deal with any requests for administrative expenses incurred prior to the conversion from Chapter 11 to Chapter 7.
For sole proprietors, it is important to keep in mind that converting from Chapter 11 to Chapter 7 means that you will also be filing a personal liquidation bankruptcy since a sole proprietorship and the business owner are the same entity for bankruptcy purposes. If you are not in a sole proprietorship and convert your bankruptcy from Chapter 11 to Chapter 7, keep in mind that the business will not receive a bankruptcy discharge and that individuals connected to the business could be personally liable for remaining business debts in certain circumstances.
Contact a Bankruptcy Attorney in Tampa Bay
If you are a small business owner and have questions about converting from a Chapter 11 to a Chapter 7 bankruptcy, you should reach out to a Tampa Bay bankruptcy attorney as soon as possible. Contact Samantha L. Dammer for more information.